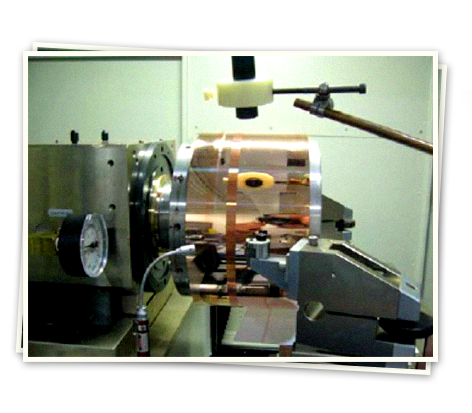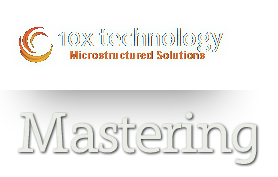 Diamond Turning enables the production of high quality precision mechanical components with sub-nanometer level surface finishes and sub-micrometer form accuracies.
10x Technology provides state-of-the-art, ultra-precision machining services that include single point diamond turning and deterministic micro-milling to produce complex, micro-structured surface patterns for a wide array of applications such as microneedle arrays for drug delivery, microfluidic arrays for diagnostics, microprismatics for traffic signage, and Fresnel lenses for solar concentrators- to name a few. 10x's diamond turning services find applications in sectors including: Energy, Medical, Electronics, Transportation and Military.
10x machines a variety of micro-structured shapes for its customers including aspheres, spheres, toroids, parabolas, ellipses, diffractives, cylinders, pyramids, hexagons, lens arrays and free-form surfaces.
10x also provides the capability to turn diamond cut masters into tooling and prototypes in a wide array of polymers. 10x also provides continuous process manufacturing technology should the customer desire high volume production.
10x helps its customers achieve the critical requirements for ultra-precision finishing in their micro- and nano-structured surfaces by:
Partnering to design an optical structure that performs its designated function effectively
Flexibility to diamond turn a large variety of complex surfaces
Achieving industry leading surface finishes < 1.0nm
Achieving industry leading sub-micron form accuracy levels (P-V) < 0.125 microns
Selecting the appropriate cutting materials and substrates
Achieving scale and cost competitiveness in production
For additional information on 10x capabilities in the area of diamond turning, please contact:
Laurence K Hayward
(773) 871-1170
lhayward@10xtechnology.com.
Additional information can also be found at 10xtechnology.com.